Tripawds is a user-supported community. Thank you for your support!
First — all the good news. Grover handled both days of radiation and his #3 dose of carboplatin like a day at the park. The oncologist increased his dose of carboplatin because his CBC never faltered after we lowered the second dose.  I am sure that I am 100% biased but when I came home from a long-weekend business trip I couldn't feel the rib tumor anymore. I know it's not gone, but maybe the radiation shrunk it some. Despite increasing his carboplatin dose his neutrophils still didn't drop. So, we got to enjoy another weekend and took a trail that we hadn't taken since amputation.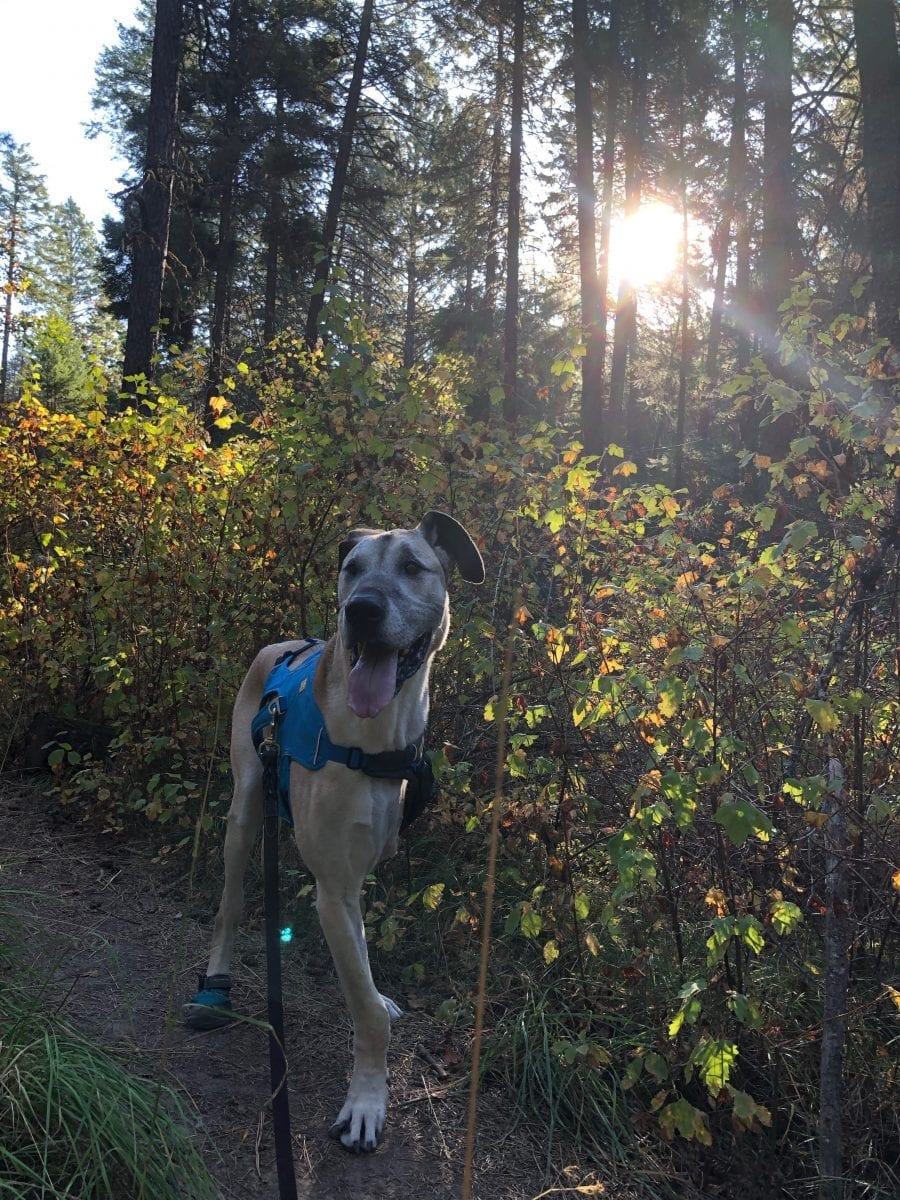 I will admit that learning Grover had a rib metastasis has challenged my "be more dog" mentality as I struggle to sort through clinical trial options. Do potential benefits outweigh potential risks? What does this new lesion mean for us in terms of expectations? I am looking forward to sitting down with our wonderful oncologist this week. She does a good job at kindly and compassionately bringing us back to reality and helping make sense of our options.
In the mean time we will enjoy hikes by day and couch snuggles by night.