Tripawds is a user-supported community. Thank you for your support!
As summer comes to an end and fall rapidly descends upon us, I was grateful for the opportunity to take advantage of the beautiful weather.
Friday was 14 days after our second dose of chemotherapy (carboplatin). Based on the very low number of neutrophils and the extended time to return to normal our oncologist lowered the dose this time around. Kill the cancer, not the dog. We never saw a significant drop in his neutrophils this time around — the good news is it meant that we had this long weekend to enjoy out and about rather than staying "quarantined". The "bad" news is that if the carboplatin didn't affect his bone marrow, it may not have had as significant of an impact on the cancer. In an effort to "be more dog" we are focusing on the good — we had a chance to share these beautiful moments and make these wonderful memories.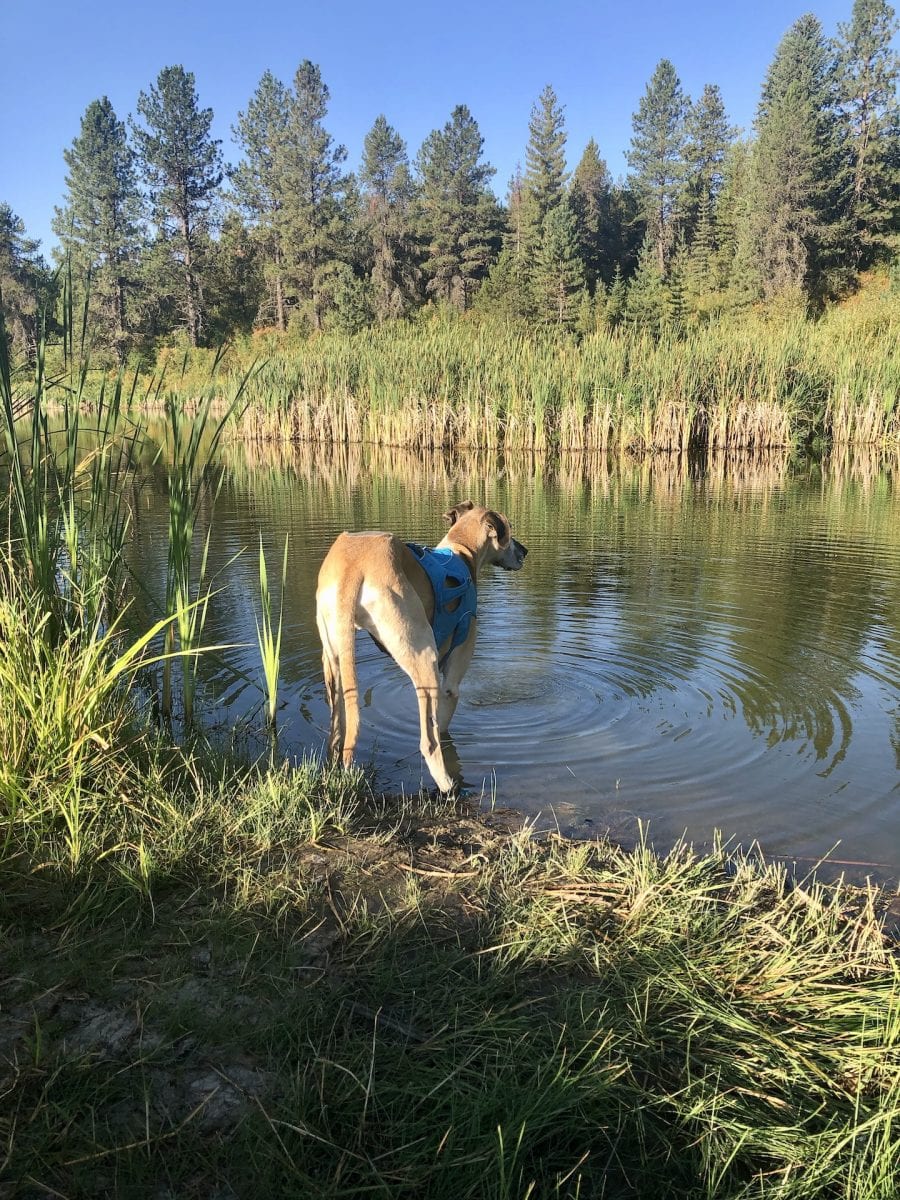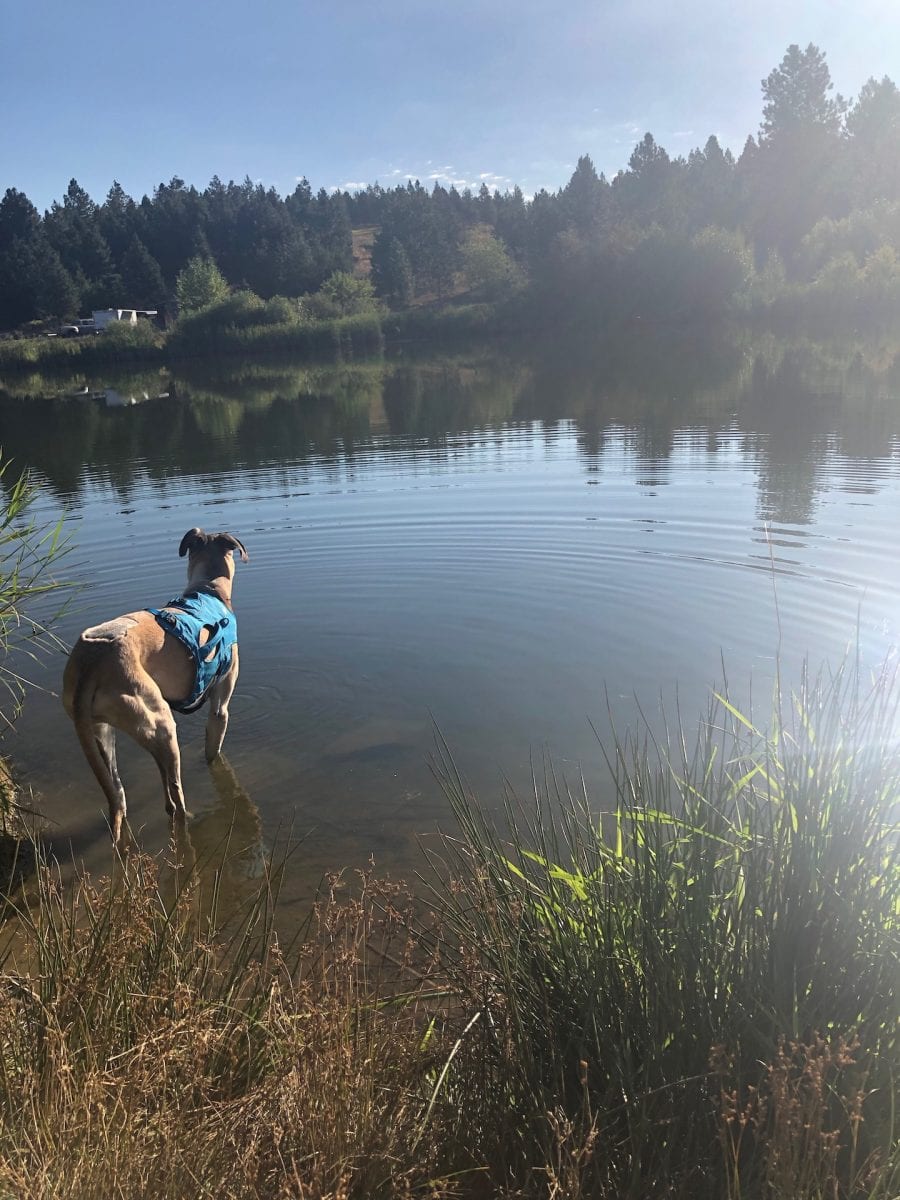 We also appreciated our Ruffwear gear SO MUCH this weekend. As an owner of a large breed dog I am used to Larges or XLs still being much too small. Not with Ruffwear! Their harnesses fit well AND are functional. The harness really came in handy this weekend to help give G a "boost" up banks and ledges.